Community
Amenities
To build and strengthen community, Pine Dove Farm will feature an array of amenities for its residents to share and enjoy, including a clubhouse with a pool, gym, summer porch, gathering room and more. Residents will be immersed in nature and enjoy a variety of outdoor activities such as fishing, hiking, nature viewing and over three miles of walking trails.

Community
Garden
Pine Dove Farm will be home to a main community garden. As the focal point of the neighborhood, the garden provides a setting to not only make a difference, but to unwind and relax. Residents can take part in the gardening process, attend gardening workshops or simply watch each seasonal crop grow. With 1.5 acres designated for farmland, the Pine Dove community garden provides residents with an abundance of fresh produce while creating numerous opportunities for all.
At Pine Dove, you are able to take part in the creation of something magical. Every resident has the opportunity to take care of the land and contribute the overall well being of the community. You can plant what ever flourishes. The garden is large enough to make you feel a part of something greater, but small enough as to not overwhelm.
From the novice with a green thumb to the most experienced gardener, everyone at Pine Dove has the chance to have a great experience and bond with the land.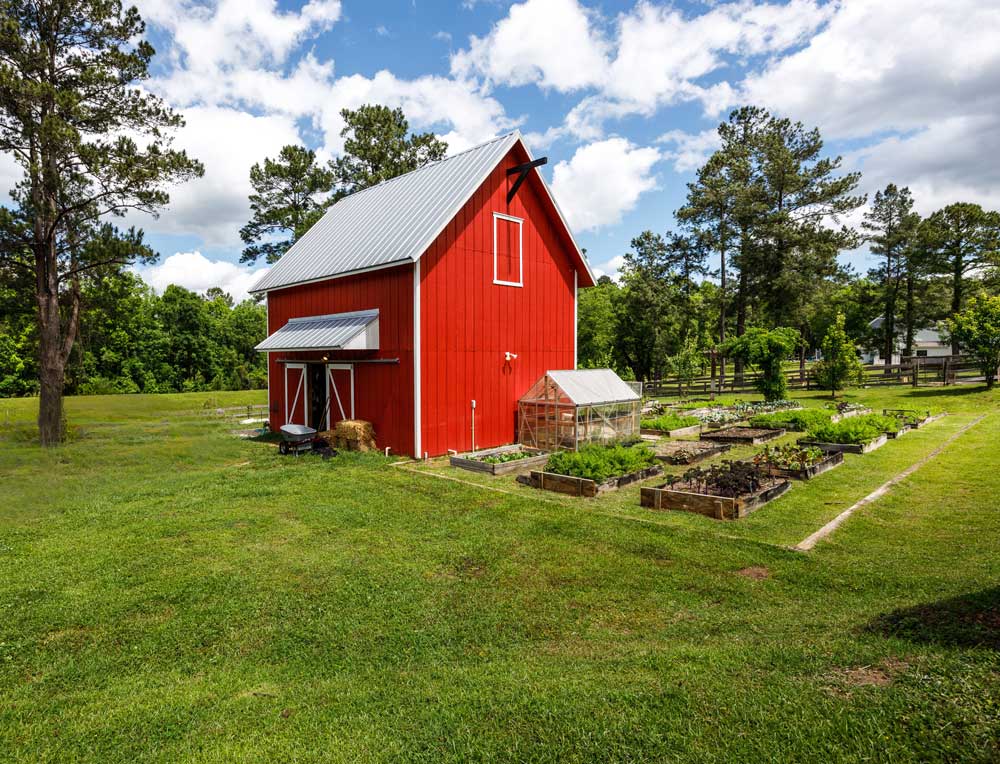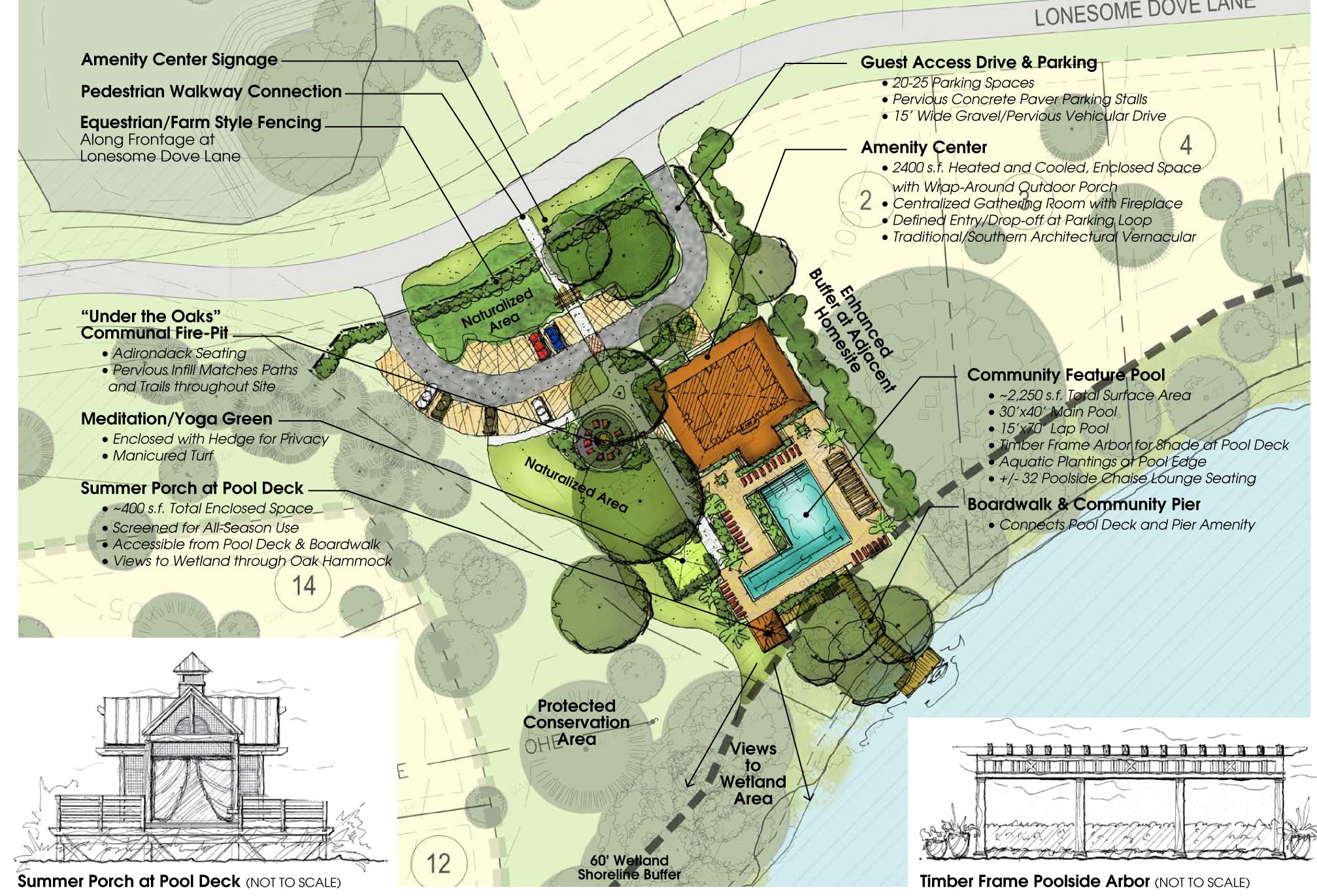 Canoeing
and Kayaking
Pine Dove Farm residents will have exclusive access to two beautiful lakes. For the outdoor adventurer or typical Saturday fun, each lake is designed for paddleboat activities such as canoeing, kayaking or paddle-boarding. Located near the lake is the paddle barn, a modern facility that allows residents to safely store water sport equipment such as canoes, kayaks and oars. In addition to the paddle barn, Pine Dove Farm creates a hassle-free experience while enjoying the lake with our kayak launch and floating dock.
Where else can you experience lakeside paradise such a short distance from your home?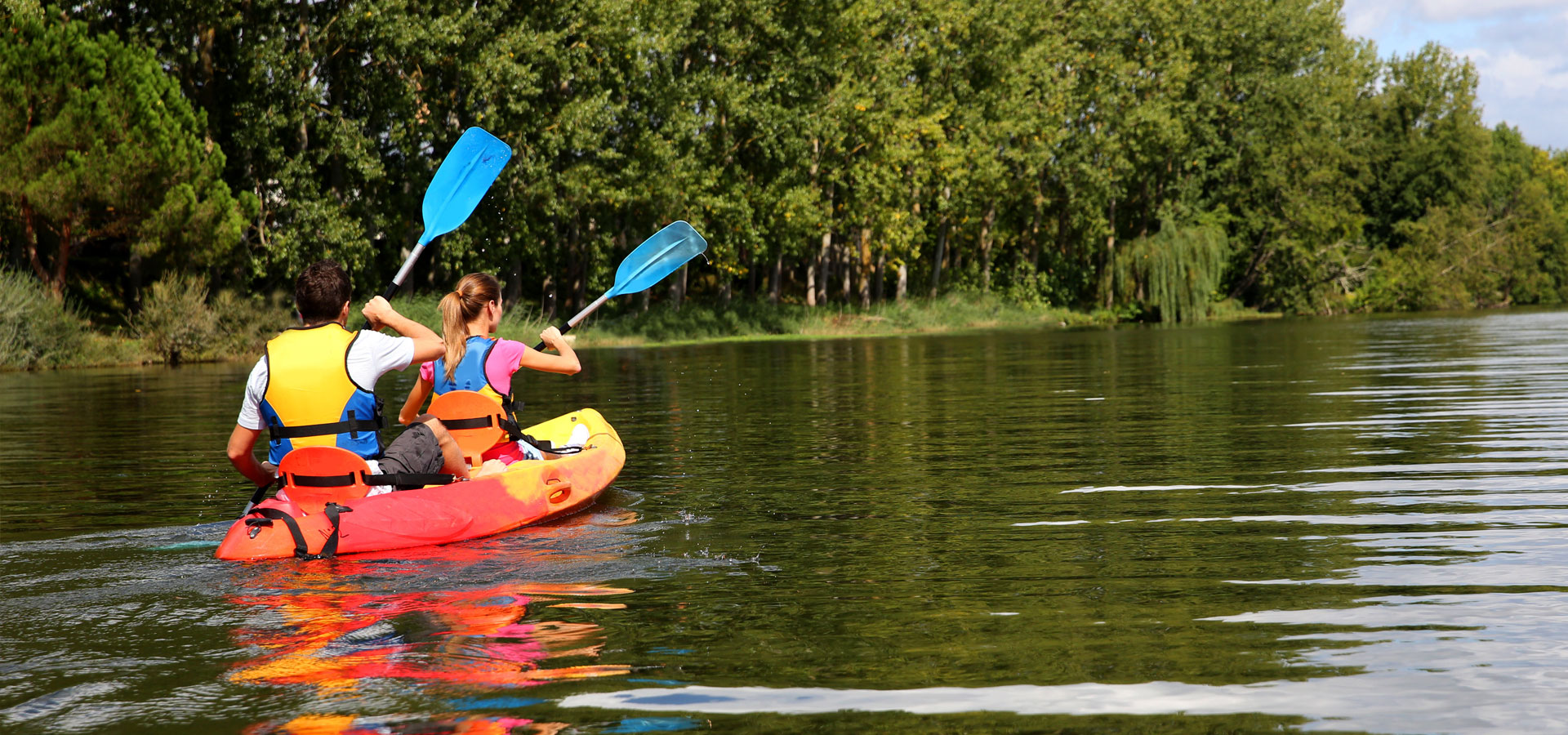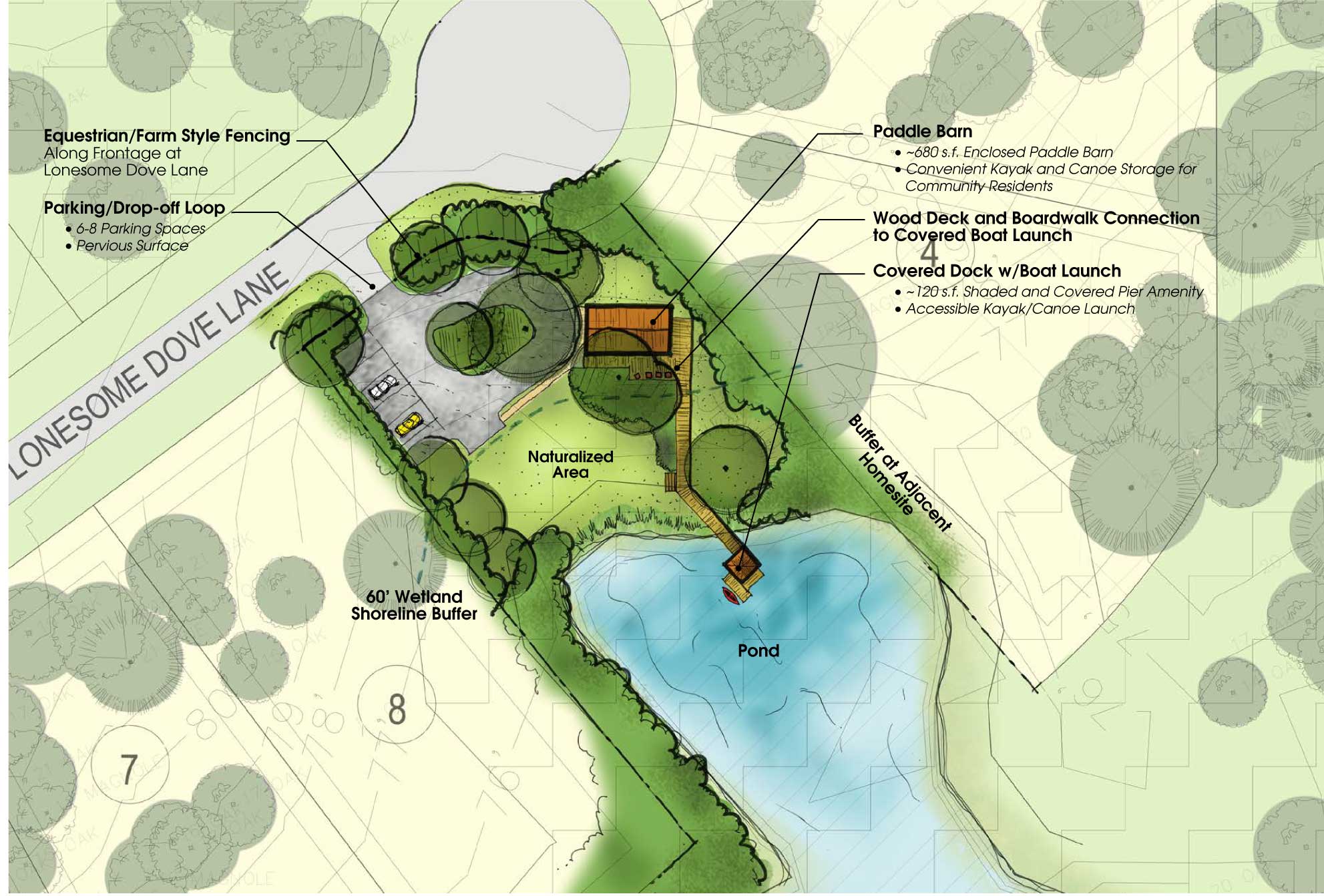 Walking
Trails
Although we are a residential community, Pine Dove Farm encompasses nearly 115 acres of conservation land. Within the conservation land is over three miles of walking trails lined with native forestry. The easy-to-follow marked paths are a great way to get outside and experience the best of Florida's wildlife and nature.
Whether biking or hiking, while on the trail you are guaranteed to see various plants and animals who also call Pine Dove Farm home. Among those, you will likely see fox squirrels roaming around. Fox squirrels are the largest of the squirrel family and are listed as a protected species in North Florida. Pine Dove Farm is doing its part by creating awareness and a safe habitat within the community to protect and conserve this species.
Another great feature of Pine Dove Farm's walking trails is our wildlife viewing platforms and overlooks. Strategically placed, the wildlife viewing platforms provide the best view of the land.
Whether surrounded by wetlands or listening to the wind whip through the pines, the walking trails truly provide an escape.